Results / Brightlingsea Skiff Fest Brightlingsea SC - 02/10/2021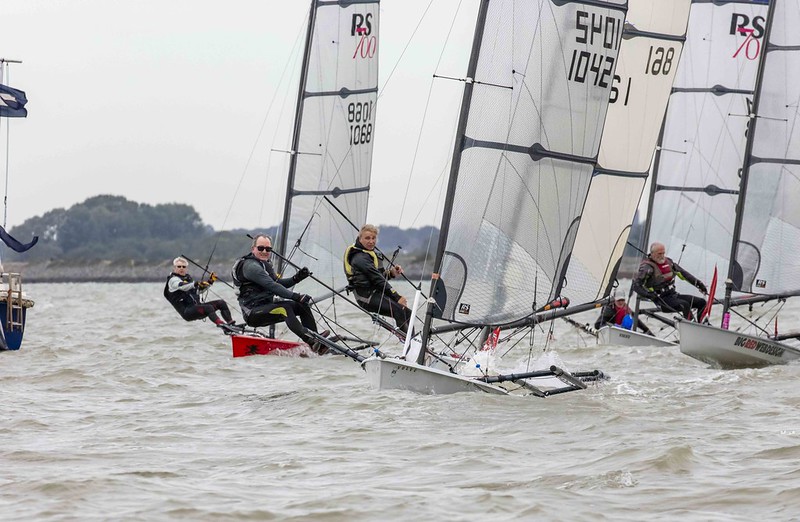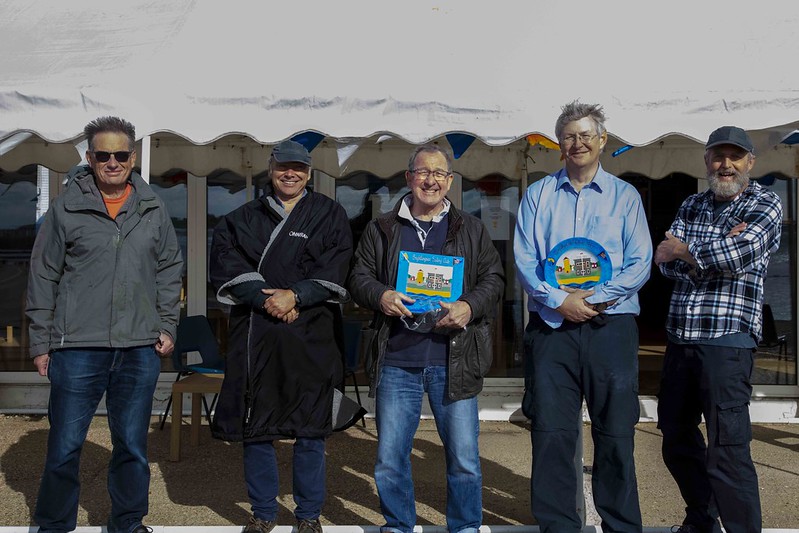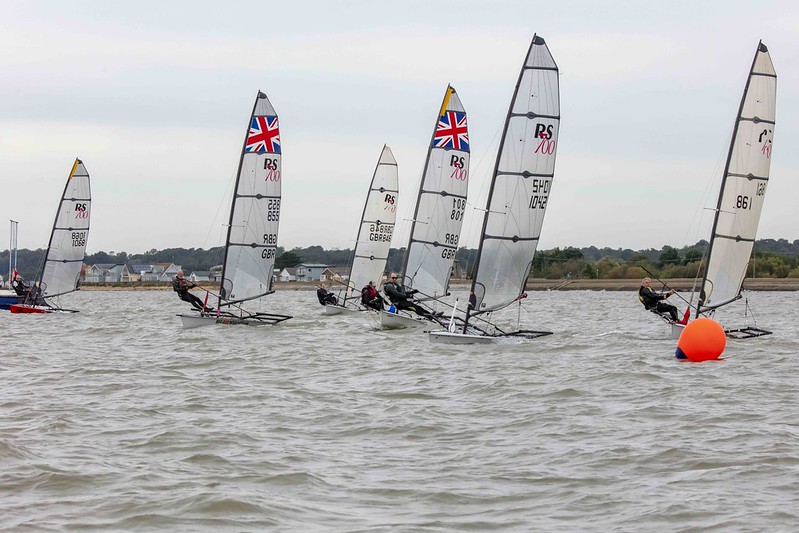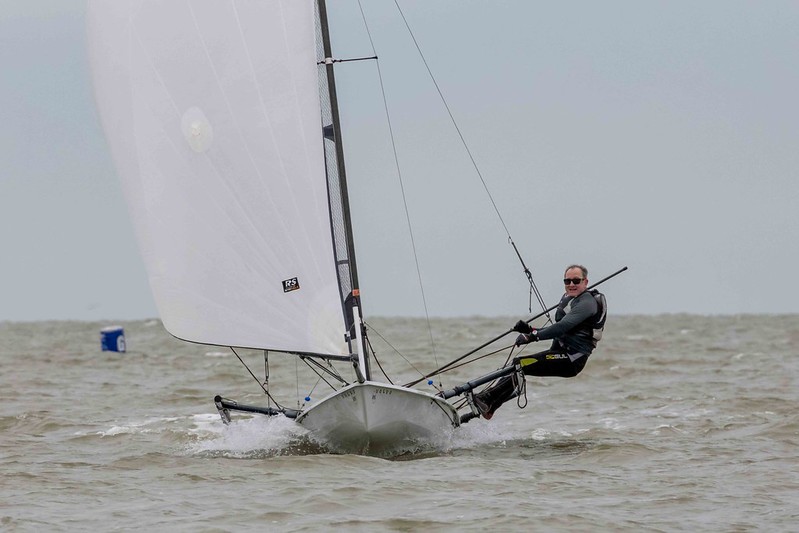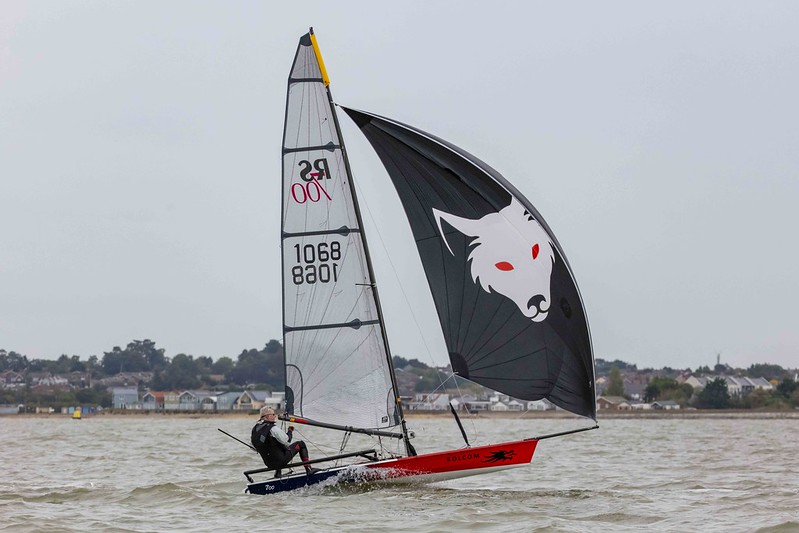 Photos thanks to Tim Olin. View the whole event gallery here
RS700 Rooster National Tour at Brightlingsea Sailing Club Skiff Fest 2-3 October 2021
On 2nd and 3rd October the RS700 Rooster National Tour moved to Brightlingsea Sailing Club to join Musto and B14 fleets for the BSC Skiff Fest.
A 40+ knot forecast for Saturday (wind over tide) and limited petrol availability in the South East meant that it was a select group that gathered for the event.
The forecast for Saturday proved correct, with howling gales and torrential rain in the afternoon and evening. So the sailors reverted to the bar enjoying a fabulous curry night thanks to Simon Redfearn and the BSC galley.
Sunday started calm, but the forecast suggested the wind would escalate to un-sailable levels by mid-afternoon. The race officer did a great job in maximising the potential of the narrow sailing window, cracking on and getting in four back-to-back races.
For the first race the wind offered 8 to 10 knots and a light chop around high water. The wind steadily rose to 15-18 knots with a wind against tide chop to match making pitch-poling possible towards the end.
Pistol Pete Purkiss provided a peerless performance (enough of the tongue twister), collecting four bullets. Behind Pete the first race was a tight affair between Roland Smith, David Bridle and Richard Goldklang, with Roland picking the right gybe point on the last downwind to sneak inside the others. Race two was also neck and neck until David broke the gooseneck end of his boom. David continued for the rest of the event, however the failure rather stunted his challenge. The increasing wind also started to favour the heavier sailor allowing Roland to move clear of Richard.
The Rooster Endeavour prize went to David for persevering despite a boom jammed into his mast making gybing tricky and limiting the amount of kicker which could be applied.
The Rooster Mid-fleet hero prize went to Richard for a creditable third place.
All the sailors agreed that overall it had been a great event and expertly well run by BSC to make the most of tricky weekend.
The RS700 Rooster National Tour now moves on to its final event at the RS700 Inland Championships at Oxford Sailing Club on the 6th and 7th November. With three results to count, the Rooster National Tour Trophy is up for grabs with none of the top five tour positions being clear ahead of the event.
Report by Roland Smith
RS700 Rooster National Tour at Brightlingsea Sailing Club Skiff Fest 2-3 Oct 2021
Pos
Helm
Sailing Club
Race 1
Race 2
Race 3
Race 4
Total
Net
1
Pete Purkiss
Brightlingsea SC
-1
1
1
1
4
3
2
Roland Smith
HISC
-2
2
2
2
8
6
3
Richard Goldklang
Brightlingsea SC
-4
3
3
3
13
9
4
David Bridle
Brightlingsea SC
3
-4
4
4
15
11
5
Stephen Carr
Brightlingsea SC
-6
5
6
5
22
16
6
Ashley Strong
Oxford SC
5
-6
-5
6
22
16